Thank you for visiting my website. If you expect flashy graphics and pushy sales techniques, you'll be disappointed. I've done all that before, and I've found that a simple website that includes a heartfelt message from myself is far more effective in meeting my goals. My goals are to connect with my clients in a real and personal way and to serve those who place their trust in me. I want to use all of the tools at my disposal to help you achieve your legal goals.
I do legal work in four areas; bankruptcy, foreclosure defense, general business advocacy, and family immigration.
Bankruptcy and Foreclosure Defense
These two areas of law are closely intertwined. Usually, when someone comes to me in need of help in their finances, they need someone to see the "whole picture." Very often, my clients have already tried to work with the banks or negotiate their debts and have found nothing besides frustration. I sit down with my clients and examine their financial life and talk about their goals. Then, I pull out the necessary tools and form a plan that will assist my clients in meeting their goals. This could be; to save their family home from foreclosure, discharge, renegotiate, or reorganize their debts, save investment properties, eliminate unwanted properties and their debt, stop creditor harassment, or most commonly, a mixture of these needs. I know how to work through the mess that is in our banking system and get the best possible results for my clients. I have been representing clients in Chapter 7 and Chapter 13 bankruptcies since 2003. I work in both the Jacksonville and Orlando federal bankruptcy courts as well as the state courts.
General Business Advocacy
Who can run a business when also dealing with all the various legal issues that pop up seemingly out of nowhere? I can help set your mind at ease and let you get back to the business of business. Business formation, contracts, and leases, various litigations, or just to have another critical eye to examine that "perfect deal," I'm here to help. I'm not just an attorney but also a business owner. I've owned or partnered in many businesses myself, from successful internet businesses to multi-office law firms. I've counseled those owning an incredibly diverse mix of businesses. The list of my past clients includes: Mom and Pop shops of all types, various types and sizes of restaurants, multi-million-dollar construction firms, internet companies, and faith ministries in need of guidance.
I work in the area of family immigration, the process of immigrating to our country based on family relationships and naturalization, the process of changing one's status from a permanent resident to a US citizen. I've represented clients from many countries around the world, including but not limited to; the U.K., Canada, Mexico, Peru, Israel, Egypt, Syria, the Philippines, Russia, and Ukraine.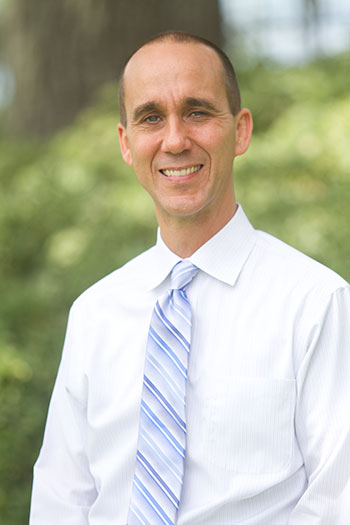 If I had to give a simple answer as to why I became an attorney and decided to practice law, I would give two reasons. First, personally and due to my faith, I wanted to serve others. There are few ways more effective in serving others than to be their legal advocate. Secondly, I was inspired by Atticus Finch, Harper Lee's fictional attorney from To Kill a Mockingbird. He inspired me by both his high moral standard and his service to those less fortunate. Yes, I would consider chickens for payment!
I received both my undergraduate degree and a law degree from Florida State University.
Two highlights from my law school days were my involvement in a Juvenile and Child Dependency clinic and my time enrolled in a trial seminar by Professor Charles Ehrhardt.
The clinic allowed me to be certified to practice law prior to graduating from law school. I actually tried my first real case in Juvenile Court while still a 3rd-year law student. The trial seminar was such an incredible opportunity that I actually delayed my own graduation for a summer to attend. Professor Charles Ehrhardt, aka "Mr. Florida Evidence," actually wrote the book on Florida evidence.
After law school, I took my newly learned trial skills and started working at the Florida 9th Circuit, and later the Florida 5th Circuit, Public Defender's office. I still remember my first day on the job. I was shown my desk and a pile of fifty cases that were set for trial just the following week. It only took me a few years to understand that I would not be able to juggle the pressures of a full-time trial attorney as well as the needs of my growing family. If I wanted to be a real presence in my wife's and children's lives, I would need to make a change.
In 2003 I opened my first solo law practice in Holly Hill, FL. Since then, I have been either the sole owner or majority partner in my practice. My practice has, at its largest, had four offices from Jacksonville all the way to Tampa with six attorneys and all the support staff necessary. I was blessed with a couple of great partners and many excellent employees. I have filed thousands of bankruptcies and represented thousands of clients in foreclosures and other matters. During the years, I've been involved in many different business endeavors. Betterbankruptcy.com was a successful legal marketing business I developed and later sold. It was a lot of fun and very successful, but personally, I think I'll stick to the small-time country lawyer thing for the rest of my life.
During all of this, my wonderful wife Alyssa and I were blessed with five children. All of which are way above average and highly talented. (Really! Just ask us.)
This is the website for the Volusia County Clerk of Court. This website allows you to check the status of your Volusia County case and foreclosure sale dates.
This is the website for the Flagler County Clerk of Court. This website allows you to check the status of your Flagler County case and foreclosure sale dates.
This is a great source for bankruptcy information. You can click on the links to watch videos explaining the bankruptcy process.
The USCIS is the government organization that reviews and processes all applications to change your status to a Permanent Resident or the naturalize and become a United States citizen.